What Does OUR Family Resource Center Offer?
As a family resource center, we're proud to offer a variety of services that strengthen families and children. Please see below for some of the youth programs we offer: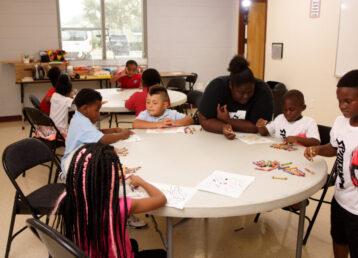 Before-After School and Summer Enrichment Plus (BASE+)
For children and families, the momentum for learning continues before school, after school, and during the summer recess. This service provides children with homework assistance, tutoring, computer aided lessons, and reading programs.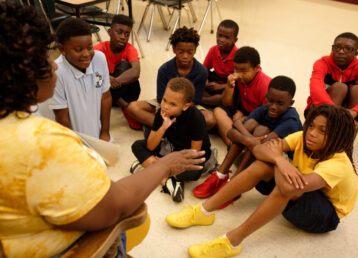 Building Bridges to the Future
During this summer program, teens receive reading and language assistance in addition to career path counseling and compulsory community service.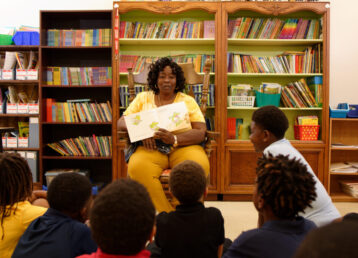 Reading Recovery and Leveled Literacy Intervention Program
Reading Recovery and LLI offers children in grades K-3 a passport to academic success. This dynamic program is offered to children at a minimum of four times per week. Sessions are offered Monday through Thursday 4:00 p.m. to 5:30 p.m. To learn more about this service, CLICK HERE.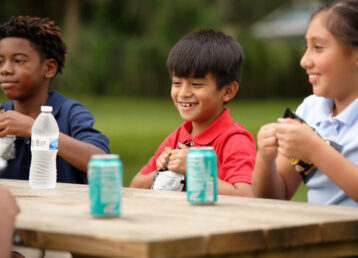 Cultural Arts and Physical Education (CAPE)
This comprehensive program introduces children to weekly cultural experiences as well as the importance of sportsmanship, discipline, and community service.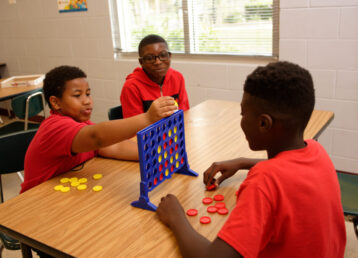 Delinquency Prevention Program
Our family resource center empowers at-risk youth with character development, social etiquette, and leadership skills. Since our goal is to provide tools for stronger, healthier families, we also emphasize awareness about the consequences of substance abuse.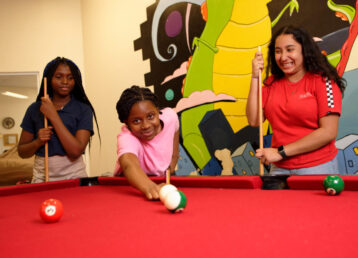 Peer Empowerment Programs (PEP
Our PEP program offers comprehensive prevention and intervention to at-risk youth ages 9-17. Topics include teen pregnancy, crime, self-esteem, social etiquette, good decision making skills and career development.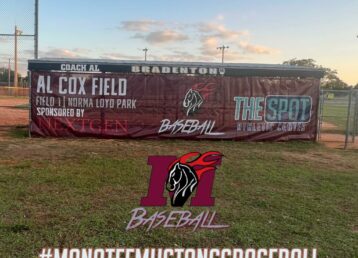 Youth Baseball
Kids can play ball with our incredible baseball programs. We offer Cal Ripken/Babe Ruth baseball programs, so kids can all come together and play America's pastime.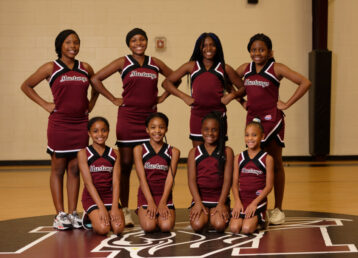 MANATEE MUSTANGS CHEER
On our Manatee Mustangs cheer teams, young girls of all age and all skill level are encouraged to achieve and succeed. Our cheerleading teams offer young athletes the opportunity for positive, healthy, wholesome fun. Young athletes can participate in things like tumbling classes, cheerleading dance, and/or competitive cheerleading (aka competitive cheer).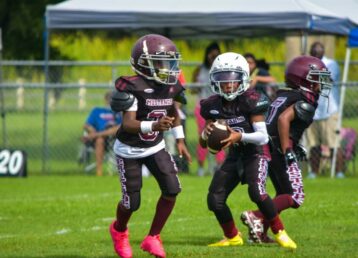 Manatee Mustangs Football
United Community Center hosts lifechanging youth football programs, in which at risk young people are able to join Manatee Mustangs Football teams composed of other local kids their age. These teams practice, play, and compete throughout the year.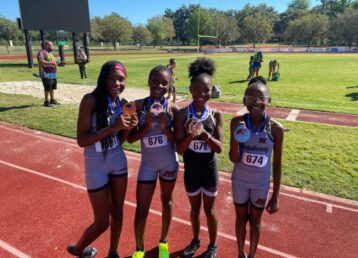 Youth Track & Field
Our track and field program is available to kids of all ages, and we encourage every kid to at least give it a try. Through this sport, kids learn the fundamentals of teamwork, dedication, and competition.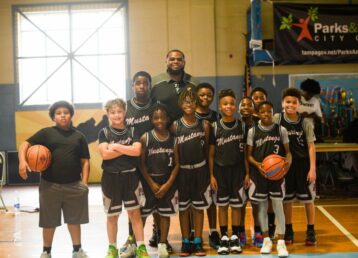 Youth Basketball
In addition to football, baseball, and track and field, we also offer Youth Basketball. Children get the opportunity to practice, play and compete. Along the way, they learn great lessons about teamwork and dedication.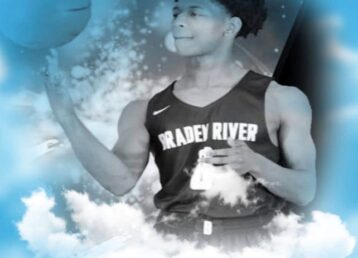 Drevian J. Mays Scholarship
The 13th AV Dream Center, in partnership with the Drevian J. Mays Foundation, presents the Drevian J. Mays Scholarship. In memory of an outstanding leader and gentleman, this scholarship of $1500.00 towards higher education is awarded to individuals, who meet all academic and athletic requirements.